novaPDF 10.9, with new email options and languages
We have released a new minor update, novaPDF 10.9. This update introduces new options when emailing PDFs via Outlook, new languages for the user interface and other important fixes. You can download it here: Download novaPDF.
What's new in novaPDF 10.9:
Add default signature to outgoing emails (Outlook). When configuring the emails that will be sent with the attached PDF files using Outlook, you now have the option to use the default signature in the outgoing emails. Once this option is checked, the default signature for the Outlook account in use will be included in the email.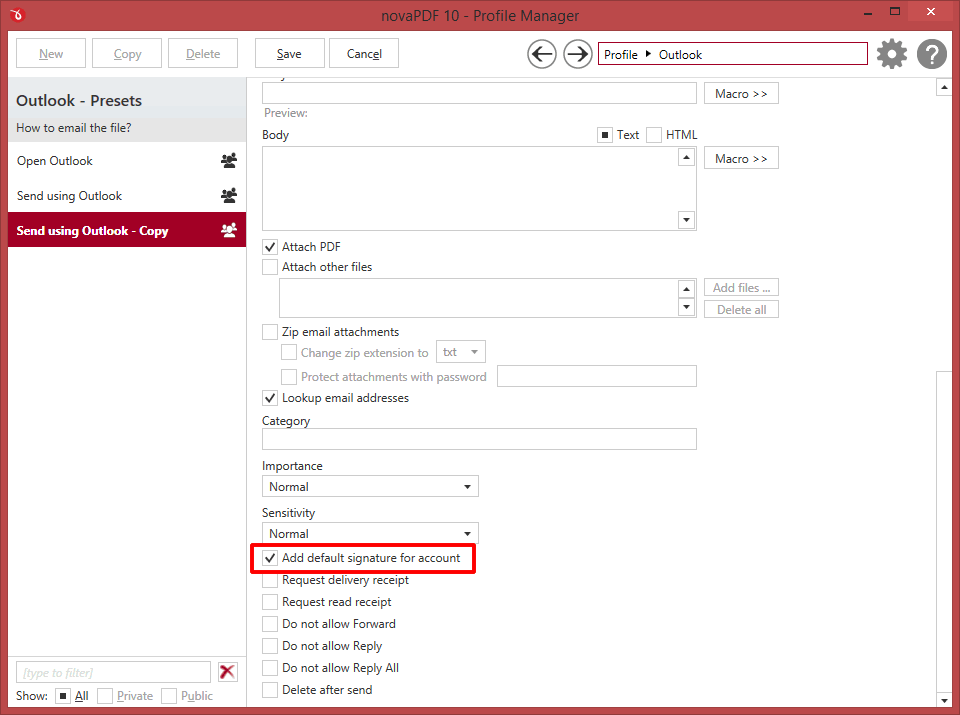 Sensitivity and Request delivery receipt options (Outlook). You now have the possibility to request a delivery receipt for emails sent using Outlook. Additionally, you can now use Outlook's message sensitivity options as well. This will allow you to select various labels for outgoing emails (i.e. Private, Confidential) that will notify the recipient that this is not a regular email.
Interface is now available in Greek and Slovak. We've added 2 more languages to the list of supported languages, Greek and Slovak. This brings the total to 19 languages. You can see details and a full list here: Supported Languages.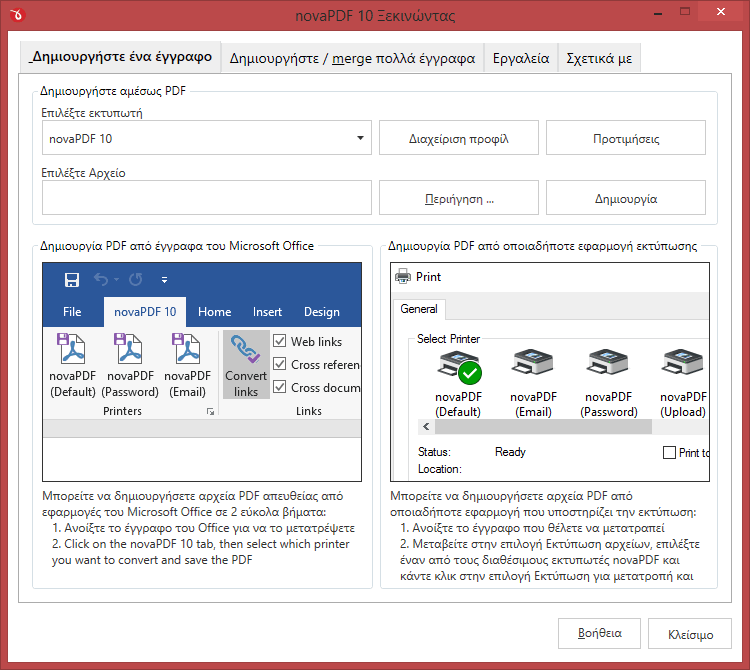 Added Option to import/export profiles association per printer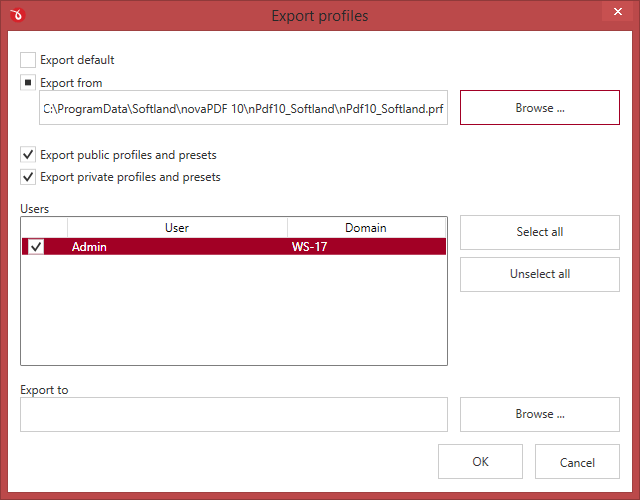 Other updates & fixes:
Fixed: Outlook problem with novaPDF scheduled tasks
Fixed: Several language updates
This new version includes some tweaks for the Printer Manager interface as well as 2 important fixes. The first relates to an error that was displayed in the save dialog when using long file paths for PDFs, and the other with accessing license files with network clients.
We highly recommend the update, and you can download it from our site: novaPDF 10.9
Notice to previous versions users (novaPDF 1.x – 9.x): novaPDF 10.9 will be installed separately and allows you to test it before deciding to buy the upgrade.
To upgrade from previous versions visit this page: Upgrade novaPDF.