novaPDF 10.5: New markup print option & language
We have released a new minor update, novaPDF 10.5. This update introduces a new option to print document markup (via the add-in for Office), adds Italian as a new interface language and contains other minor updates/fixes. You can download it here: Download novaPDF.
What's new in novaPDF 10.5:
New: Option to print document markup via the add-in for Office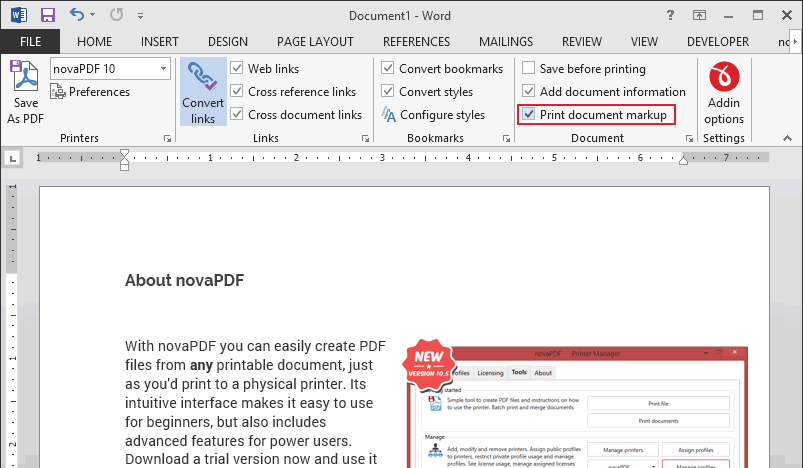 New: Interface is now translated into Italian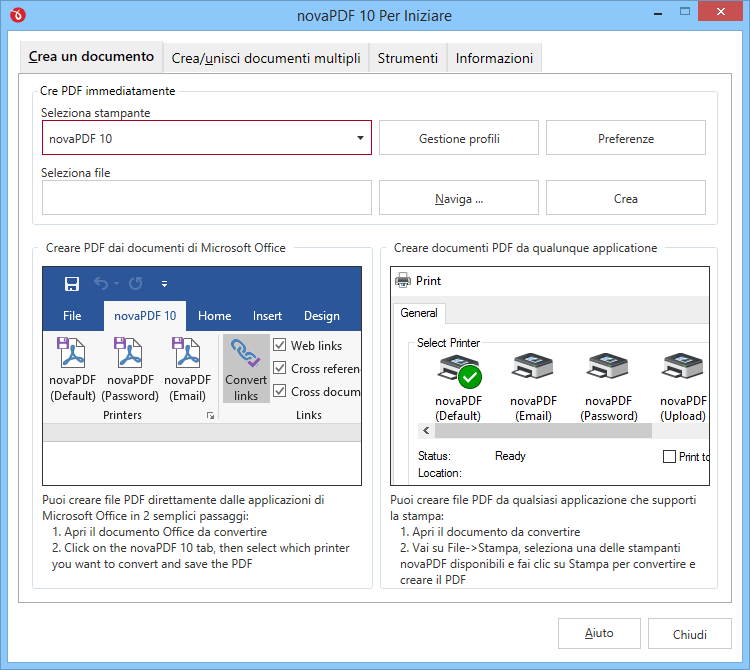 Update: Multiple translations updated
Update: Manual activation window was redesigned
Fix: Various fixes for the Profile Manager
Fix: Error in ConvertOfficeDocs COM samples
You can download it from our site: novaPDF 10.5
Notice to previous versions users (novaPDF 1.x – 9.x): novaPDF 10.5 will be installed separately and allows you to test it before deciding to buy the upgrade.
To upgrade from previous versions visit this page: Upgrade novaPDF.