novaPDF 10.4 released, with new languages & updates
We have released a new minor update, novaPDF 10.4. This update adds/updates Burmese, Romanian and Polish as interface languages, includes updates for PDF merging, language detection and several fixes. You can download it here: Download novaPDF.
What's new in novaPDF 10.4:
New: Added Burmese language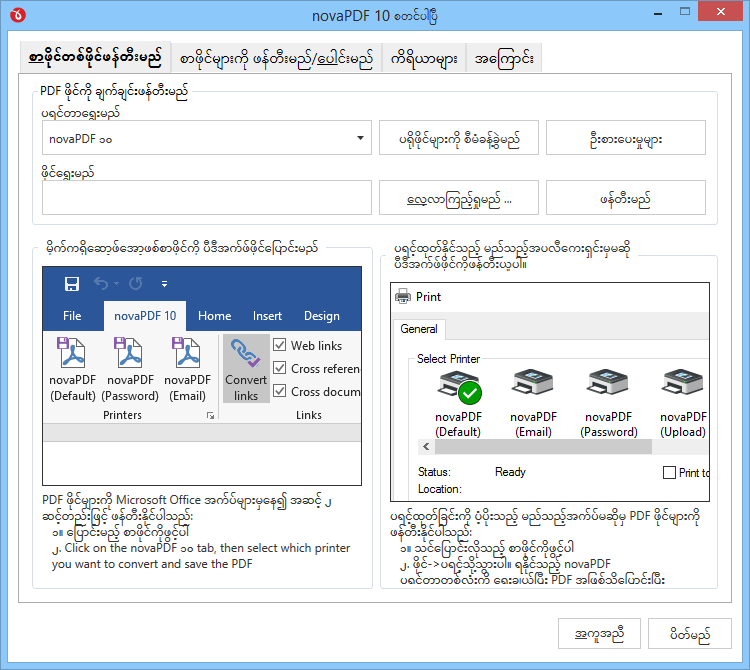 New: Added Romanian language
Update: "Use regional settings" option now uses the Windows display language
Update: Existing PDF files are parsed to detect Unicode strings before merging
Fix: Vertical position of Word bookmarks was wrongfully displayed at the top of the page
Fix: Error creating PDF file (The specific module could not be found)
You can download it from our site: novaPDF 10.4
Notice to previous versions users (novaPDF 1.x – 9.x): novaPDF 10.4 will be installed separately and allows you to test it before deciding to buy the upgrade.
To upgrade from previous versions visit this page: Upgrade novaPDF.