[Expired] Giveaway: Malwarebytes Anti-Malware PRO
Update 2: The winners for this giveaway are:
Recep kilci
Sidd Srk
Alex Badn
Kazim Alasehir
Metin Akel
Mirac yahya
Malkhaz Abuladze
Yekta erguvan
Ahmet cansu
Haldun kerim
We contacted the winners, so if you are on this list but didn't receive an email yet please send us an email at [email protected].
Update: We have received 5 more licenses for Malwarebytes, thus we're extending the giveaway for 2 more days, until Friday the 28th, 2012. We now have 10 licenses to be given away.
We're using computers more than ever, Internet usage is at its peak and guess what, online threats are here to stay and in an ever-growing state. If a couple of years ago the main problem was getting a virus that disrupted your network and you had to reinstall your system, nowadays the main threat is getting malware that monitors your keystrokes, gathers your logins and credit card information and basically steals your online ID. It's more and more obvious the important role malware protection plays in preventing all of this.
Since our last giveaway was a while back, we thought of organizing a new one and this time we've partnered with a very popular anti-malware solutions provider, Malwarebytes. They have a free and a pro version, and in total removed over 5 billion malware infections up to date. What we're giving away is 5 licenses for Malwarebytes Anti-Malware Pro, in a giveaway that follows the rules of previous ones:
Each of the 5 licenses is lifetime valid and can be installed on 1 PC
The winners will have the same benefits as a regular paying customer of Malwarebytes Anti-Malware
There are no restrictions at all to participate, anyone can sign-up for this giveaway
The giveaway begins now and ends on Wednesday the 26th, 2012 Friday the 28th, 2012
The winners will be selected randomly and contacted via email (if the winner doesn't reply in 5 working days after receiving the notification email, we reserve the right to select someone else from the reserves)
All you have to do to participate is sign-up for the giveaway using the widget below (you can sign-up using your Facebook account or by entering your email address). You can increase the number of entries for this giveaway by performing additional actions
About Malwarebytes Anti-Malware Pro
Malwarebytes Anti-Malware Pro is a popular security solution, one of the best and most efficient protection tools on the market. They claim more than 100 million downloads worldwide, 7 years of malware fighting and over 5 billion pieces of malware removed (totally believable if you consider the fact that they offer a free version too which is highly popular, especially on CNET's download.com).
Malwarebytes Anti-Malware PRO Features include: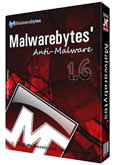 The scanning speed is lightning fast and optimizes itself depending on the performance of the computer it is used on.
A full scan of all the drives is performed each time it is needed and recommended.
The cooperative functionality means that Malwarebytes Anti-Malware Pro works without any issues with any other similar software for the best protection possible.
Database updates are a priority each time an update is available to make the program as bulletproofed as possible.
Malwarebytes includes a powerful quarantine module that also allows the user to restore the programs at his convenience.
Ignore list for the scanner and the protection module.
Program settings cam be password protected with a security key.
Chameleon – Malwarebytes can be set to run even when blocked.
To remove malware manually, there is a set of utilities (Toolbox)
Using Nitty Gritty, quick scanning can be performed from the command line.
Realtime Proactive Protection Module is with customizable settings to enhance performance.
Multilanguage support and also Windows 2000, XP, Vista, and 7 (32-bit and 64-bit) support available.
Malwarebytes Anti-Malware is easy to install and maintain. Users can test drive the Pro version for 14 days and after that if it's not suitable for their needs they can turn back to the freeware version. The hardware requirements for the product are a minimal of 256 MB RAM and 20 mb disk space, a light resource usage as we could install and run it on a single core Virtual Machine using similar specifications.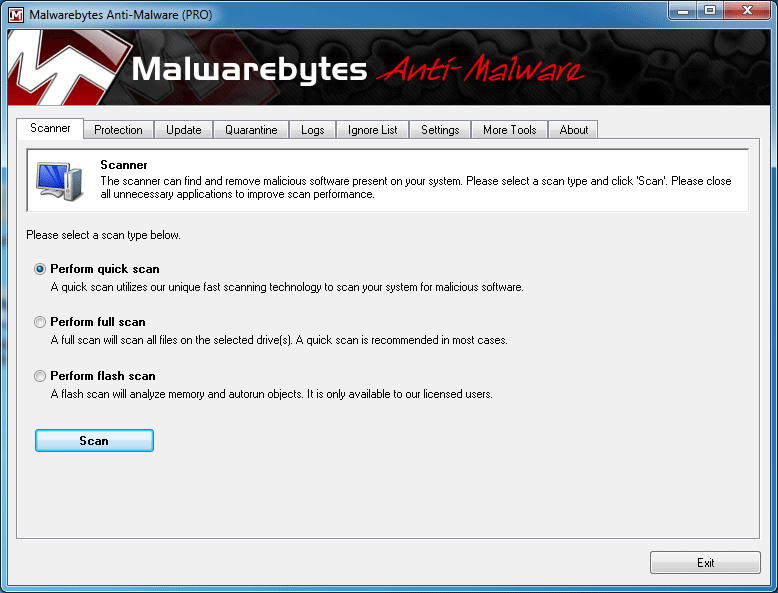 Each of the winners will receive a coupon code which has to be redeemed via the online store. Once processed an email with the registration code and download will be sent.
Don't forget to recommend this giveaway to others too, you'll also increase your chances this way!