The main novapdf.com website is now translated into Turkish, so if you do speak the language you can visit the translated site here: novaPDF in Turkish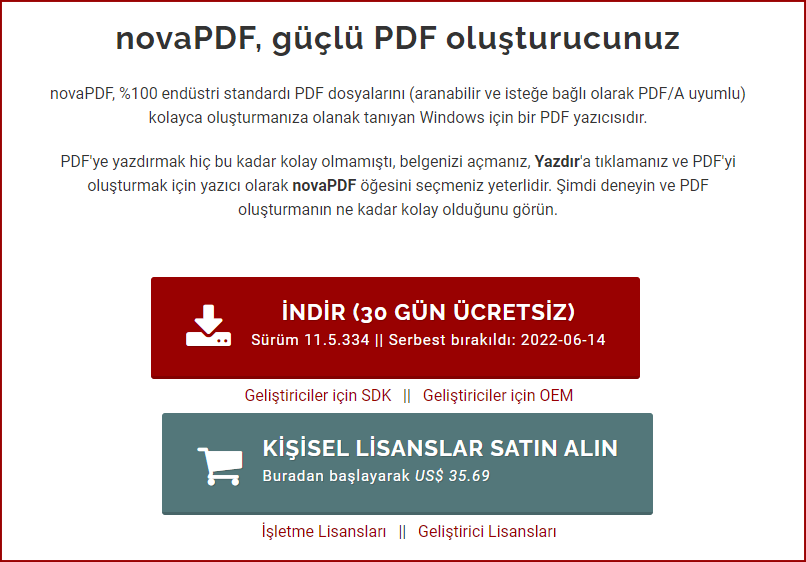 This is the 3rd language the main site is available in, English and Romanian being the other two. We're actively working with translators to expand our site in even more languages. If you are a translator and you're interested in working with us to have our website available in your language, feel free to contact us and we can discuss the requirements.
Our goal is to expand the reach of our website in as many languages as the novaPDF application is available. Right now, the novaPDF application is fully translated in 19 different languages: Bulgarian, Chinese, Danish, Finnish, German, Greek, Italian, Indonesian, Korean, Malay, Nepali, Polish, Portuguese, Portuguese-Brazilian, Romanian, Russian, Spanish, Slovak and Turkish. You can view a list of all available languages for the user interface here: Supported Languages.
Of course, as always we encourage feedback so if you want to share with us your opinion regarding novaPDF feel free to add your comment. And if you want to be notified when we release new versions or have special discounts, you can either sign-up for our newsletter or via our social channels: