novaPDF published on PC Format
novaPDF v.9 was recently published in PC Format (Polish version), in issue no. 3/2018. PC Format is one of the most popular computer-related magazines in Poland, and a brand that was launched 27+ years ago worldwide.
You can see a snipped of the feature below: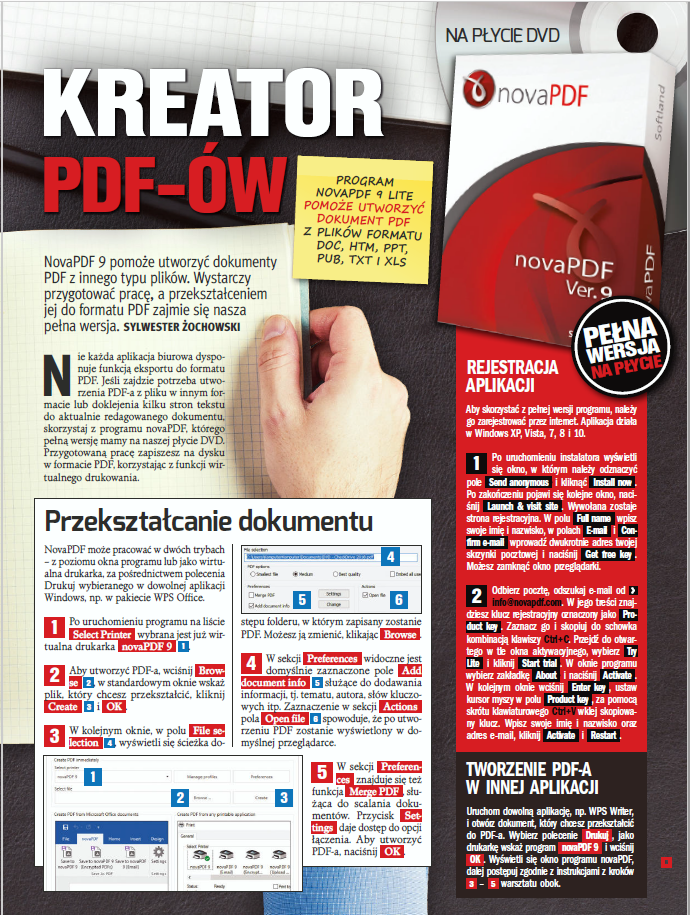 If you live in Poland we highly recommend getting PC Format issue 3/2018, not only to read the full issue on novaPDF, but also to benefit from a "secret' bonus ;). The feature includes a small presentation as well as a quick tutorial on how to create PDF files with novaPDF.