Earn money by promoting novaPDF
We have officially launched our new affiliate program, that allows anyone to earn money by promoting novaPDF. You only need a website to start earning commission by mentioning novaPDF. If you already have an affiliate account with 2Checkout/Avangate or Payproglobal, just go to our Affiliates page and start generating your affiliate tracking links: novaPDF Affiliates Portal.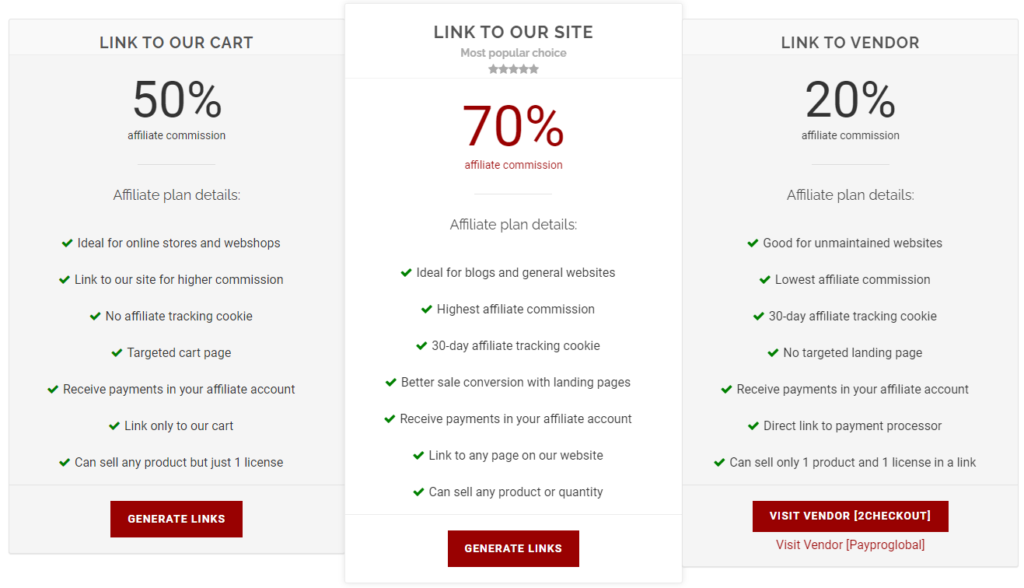 How much can affiliates earn?
We offer 3 types of commissions, based on how you decide to use the tracking links:
70% commission. That's right, you didn't read that wrong. We give you 70% of the price for a novaPDF license as a commission, while we retain only 30%. So for instance if a website visitor clicks on a tracking link posted on your site and buys 1 license of novaPDF Professional, you earn almost $35 from a single sale. To get this high commission you need to choose the Link to our site method for generating the tracking link on our Affiliates page. You will be able to link to any URL from our website.
50% commission. You get half the price of a full license bought by someone you refer when you link to directly to our cart. You can generate tracking cart links on our Affiliates page under the Link to our cart section.
20% commission. This is the lowest commission we offer to affiliates that link directly to the vendor (i.e. 2Checkout). By vendor we mean the company you signed up as an affiliate with.
Why is there a difference in affiliate commission?
Well, this is based on how you generate the affiliate tracking links. Obviously, our main goal is to help you sell as many licenses as possible because when you earn money by promoting novaPDF, we do too. Our website has landing pages specifically created to convert more, so that's why we offer the highest commission to affiliates that create tracking links pointing to our website. We basically reward you more for choosing the best option.
How can affiliates be sure they really receive money for referred sales?
There are several reasons you can be sure you will get your affiliate commission for each referred sale:
First of all, when you create an affiliate account you create it with one of our official vendors, 2checkout/Avangate or Payproglobal. That's where you'll also receive your affiliate commission. Both companies are well known and established for years, and tens of thousands of affiliates already trust them. The affiliate commission is automatically deducted from a referred sale. This means we do not pay you, instead the vendor automatically deducts the commission and transfers it into your affiliate account.
When you publish an affiliate tracking link, even if that tracking link goes through our website the affiliate information is passed on to the vendor (i.e. 2Checkout) automatically. So the vendor is ultimately the one that ensures you will receive the commission for each referred sale.
We have no interest in tricking affiliates, because we are looking for long-term affiliate relationships. We only earn money when you do, and our main interest is to help affiliates earn money because this way they will continue to promote our great programs.
Are there any restrictions?
A requirement for affiliates is that they should have a website or another digital distribution channel (i.e. newsletter, Twitter/Facebook/Youtube or any other social channel). All tracking is done via a URL and that has to be posted on a website or sent via an email/social campaign. Other than that, we don't have any other uncommon restrictions, just be sure you don't promote our program illegally (i.e. spamming).
If you have any other questions or want to discuss a particular type of promotion you'd like to run, feel free to contact us. We're always eager to help partners promote our programs so start right away by visiting our novaPDF Affiliates Portal.