novaPDF 11.8.417 released, with new macro & discount
novaPDF v11.8.417 is now available. This minor update adds a new macro for Documents plus several improvements. You can download the new version here: Download novaPDF.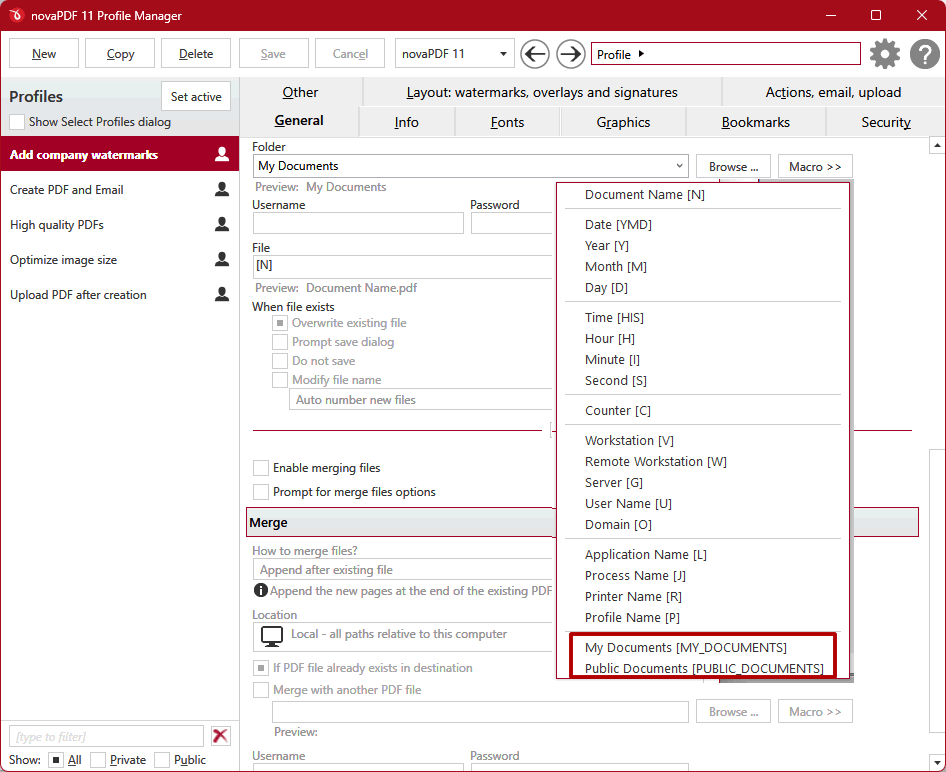 Here's a list of what's new and improved in novaPDF v11.8.417:
Added: New macro for My Documents folder that shows everywhere when macros are used for folder paths
Fixed: When PDF save location was set to server, printer monitor status was not updated
Fixed: Correction for activation when server connection fails via https
Fixed: Error on client in some situations when the Tools MSI was not installed on server
We highly recommend the update, and you can download it from our site: novaPDF 11.8
This version update is free for all users that have an existing valid license of novaPDF 11.x.
---
UPGRADE (if you have v10.x or older)
Older versions are not tested with the latest Windows OS updates thus they might not work properly. To ensure your version won't break with a Windows update, we highly recommend upgrading to the latest version.
Exclusive upgrade discounts of up to 30% will be applied automatically when you upgrade:
https://www.novapdf.com/upgrade.html
You will receive a new license key by email when your payment is received.
BUY NEW
We have a special mid-summer promotion just for you. Enjoy a 30% discount on new licenses of novaPDF Professional 11, priced at ONLY $35 per license! This exclusive discount is valid until August 15th, 2023.
Don't miss out—click the link below to add the discounted license to your cart:
https://www.novapdf.com/cart.add-product.html?sku=PDF11-PRO-D&coupon=SUMN2307
There are no limits on quantities; feel free to order as many new licenses as you need. What's more, the 30% discount can be combined with volume discounts, allowing you to save even more! Alternatively, if you wish to purchase other products such as novaPDF Lite or Standard, you can use the coupon code NSUMN23b4 during checkout.
---
Want to be notified when we release new versions?
If you want to be notified when we release new versions, run giveaways or have special promotions, you can either sign-up for our newsletter or via our social channels:
As always, we encourage feedback so if you want to share with us your opinion regarding this new release feel free to add your comment.