novaPDF 11.6, with new Open PDF option
novaPDF v11.6 is now available. Version 11.6 adds a new action for opening the folder of the original PDF. You can download the new version here: Download novaPDF.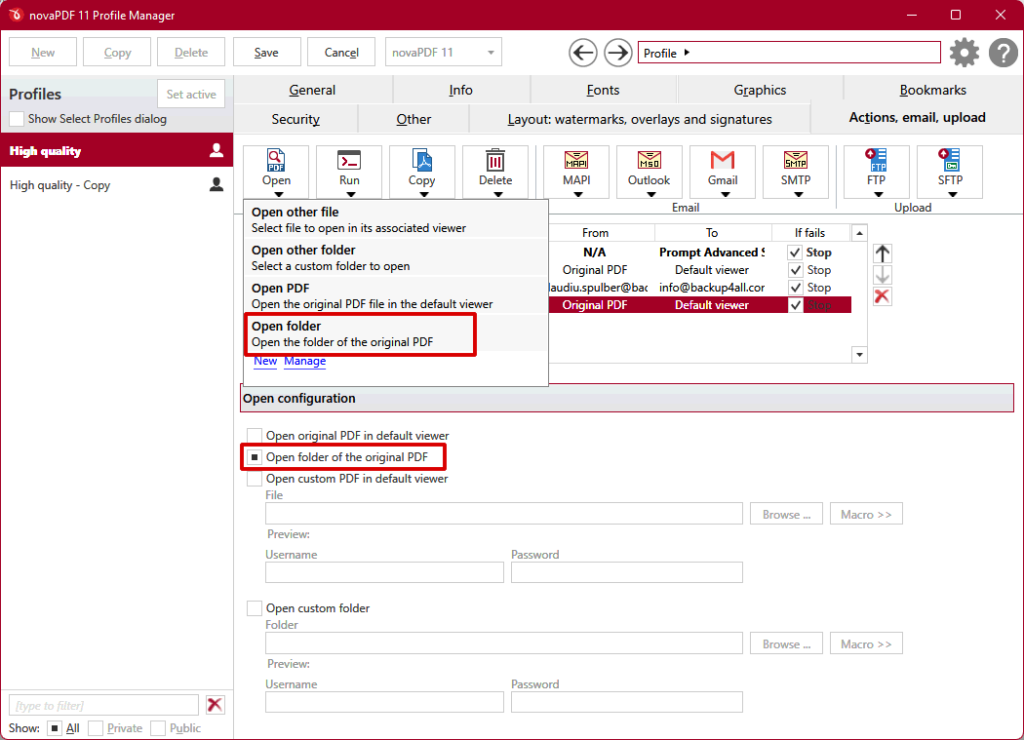 Here's a list of what's new and improved in novaPDF v11.6:
Added: New option to open the folder of the original PDF. novaPDF has support for actions after a PDF was created, and this new option basically extends the Open PDF group of actions.
Updated: Check for updates window UI adjustments for multiple languages. Due to lengths variation of words in various languages, we had to do UI adjustments for several languages (i.e. Greek)
Updated: Romanian translation is now complete
Fixed: Compression level options in COM. This fix only affects developers that use novaPDF SDK or novaPDF OEM.
We highly recommend the update, and you can download it from our site: novaPDF 11.6
This version update is free for all users that have an existing valid license of novaPDF 11.x.
Old version notice
novaPDF 11.6 is not free for users of previous versions of novaPDF (1.x – 10.x).
Notice to previous versions users (novaPDF 1.x – 10.x): novaPDF 11.6 will be installed separately and allows you to test it before deciding to buy the upgrade. To upgrade from previous versions visit this page: Upgrade novaPDF.
Want to be notified when we release new versions?
If you want to be notified when we release new versions, run giveaways or have special promotions, you can either sign-up for our newsletter or via our social channels:
As always, we encourage feedback so if you want to share with us your opinion regarding this new release feel free to add your comment.