For all those that celebrate it we'd like to wish you Happy Easter!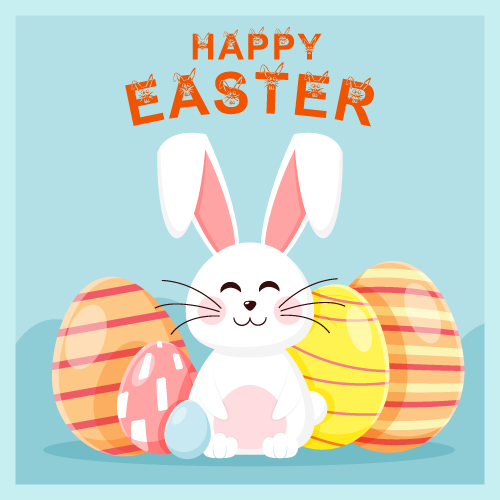 We are organizing a special promotion for the Easter mini-holiday (that applies to everyone), where you can buy novaPDF Professional with a 20% discount.
Here's how you can get novaPDF Professional with the 20% discount:
Add a novaPDF Professional license to your cart by clicking on the following link: novaPDF Professional (20% off)
The discount will be applied automatically, all you have to do is click on "Checkout" to finalize your order
If you prefer to enter the coupon code manually, this is the coupon you have to apply to the cart: EAN180f
Your cart will show the discount and the total value you'll pay, just like you see in the image below: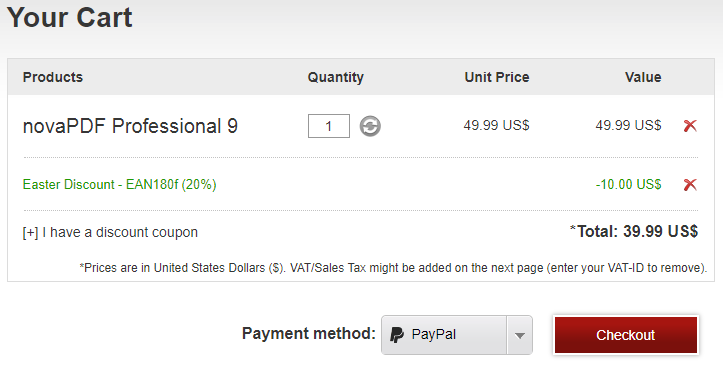 Extra details regarding this special Easter promotion:
There's no quantity limit, you can order as many licenses as you need. Volume discounts also apply so the more licenses you order, the steeper the discount
The 20% discount applies to the Professional edition only
Promotion is valid until April 10th, 2018 – orders after that date will have the full price so HURRY before you miss this deal
Be sure to share this deal with friends, they'll appreciate the tip if they're looking for an excellent PDF creator.